The Nigerian business of South Africa's MTN Group started trading in Lagos on Thursday ahead of its plan for a public offering of new shares to investors. Serena Chaudhry reports.
Sponsor Advertisements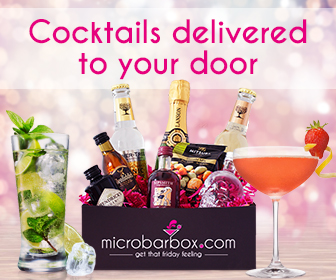 MicroBarBox opened its virtual doors in May 2015 as a monthly cocktail subscription box – our Cocktail Club. The idea was to give our customers all they need to produce 4-5 cocktails in one delivery, without the need to source separate mixers or invest in full-sized bottles.
We were taken on a journey of discovery ourselves amongst Britain's 100s of independent distilleries, finding amazing tastes with beautiful branding.
As well as our Cocktail Club monthly subscription box we also have a fantastic range of craft gin and cocktail gift boxes which are tailored to specific themes like "Gin & Tonic" or "Pink Cocktails". The overall theme for all of our boxes is simply fun and great taste combinations, wrapped up in a beautiful box, making them perfect presents.