Hi everyone, hope you're going well. While we seldom talk
about it as much as we should, sleep is actually a very important
element of health and fitness. Today, we have our
rising-contributor Sheila Olson from http://fitsheila.com/ who is
going to share with us some tips about mattress care. Here goes: (
Photo by Toa […]
Sponsor Advertisements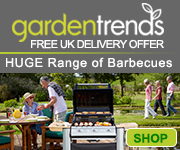 Garden Trends are a quality home & garden lifestyle brand, providing a range of products including garden furniture, barbecues, heating, Christmas trees and decorations, outdoor footwear & more. With well over 25 years of experience within our team, we offer expert advice and friendly customer service, backed up by our customer's great reviews via TrustPilot.
The post
Everything You Always Wanted To Know About Proper Mattress Care
appeared first on Granite Fitness Blog.