The glamorous Cannes Film Festival swaps champagne for formula with a newly-inaugurated creche, as delegates crave some family-friendly help.
Sponsor Advertisements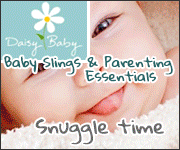 Daisy baby shop is a one stop shop for all baby accessories with over 3000 products on offer from both leading brands to new innovative companies sourced within the UK and across the world. Many of our products are unique to Daisy baby shop.